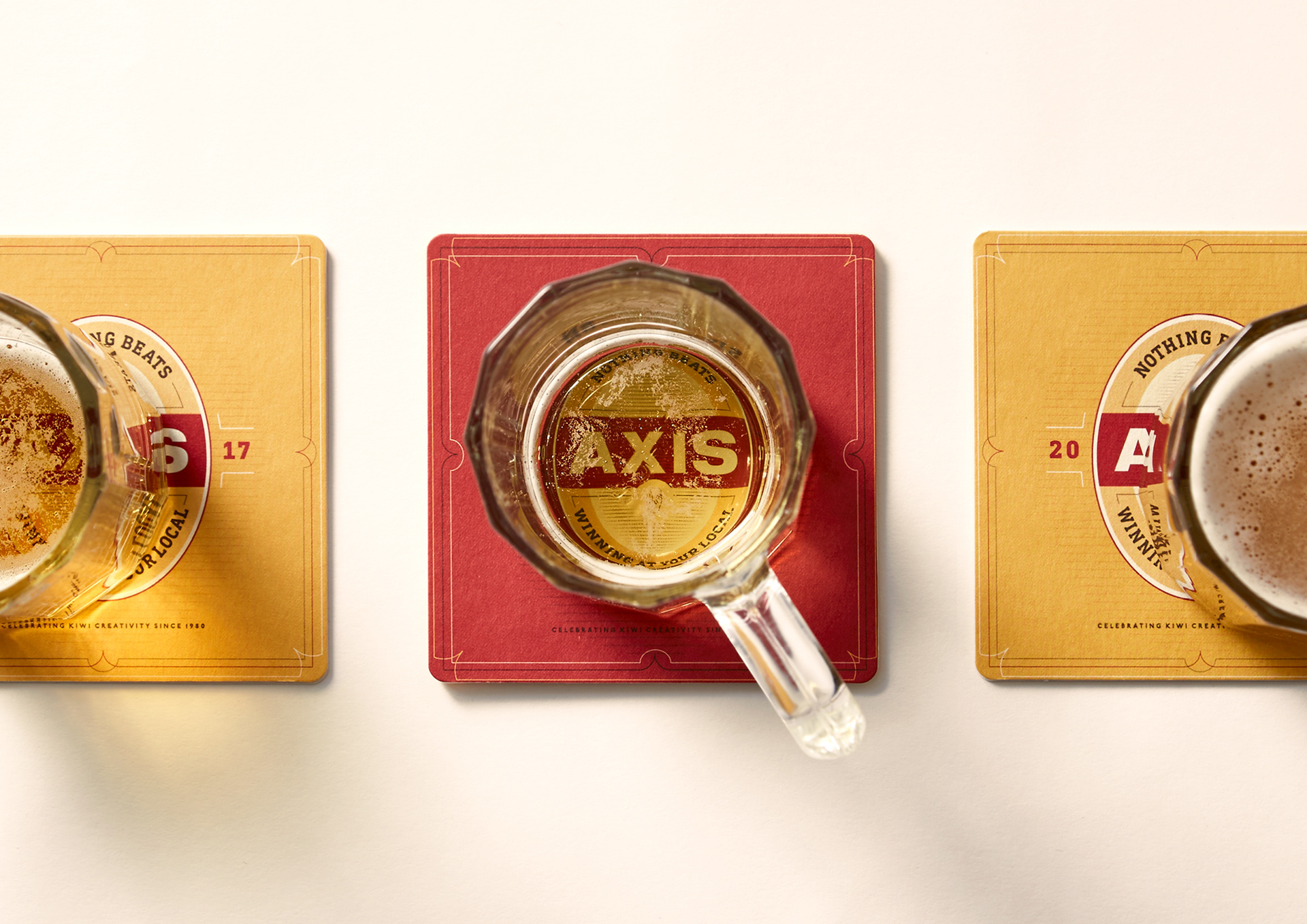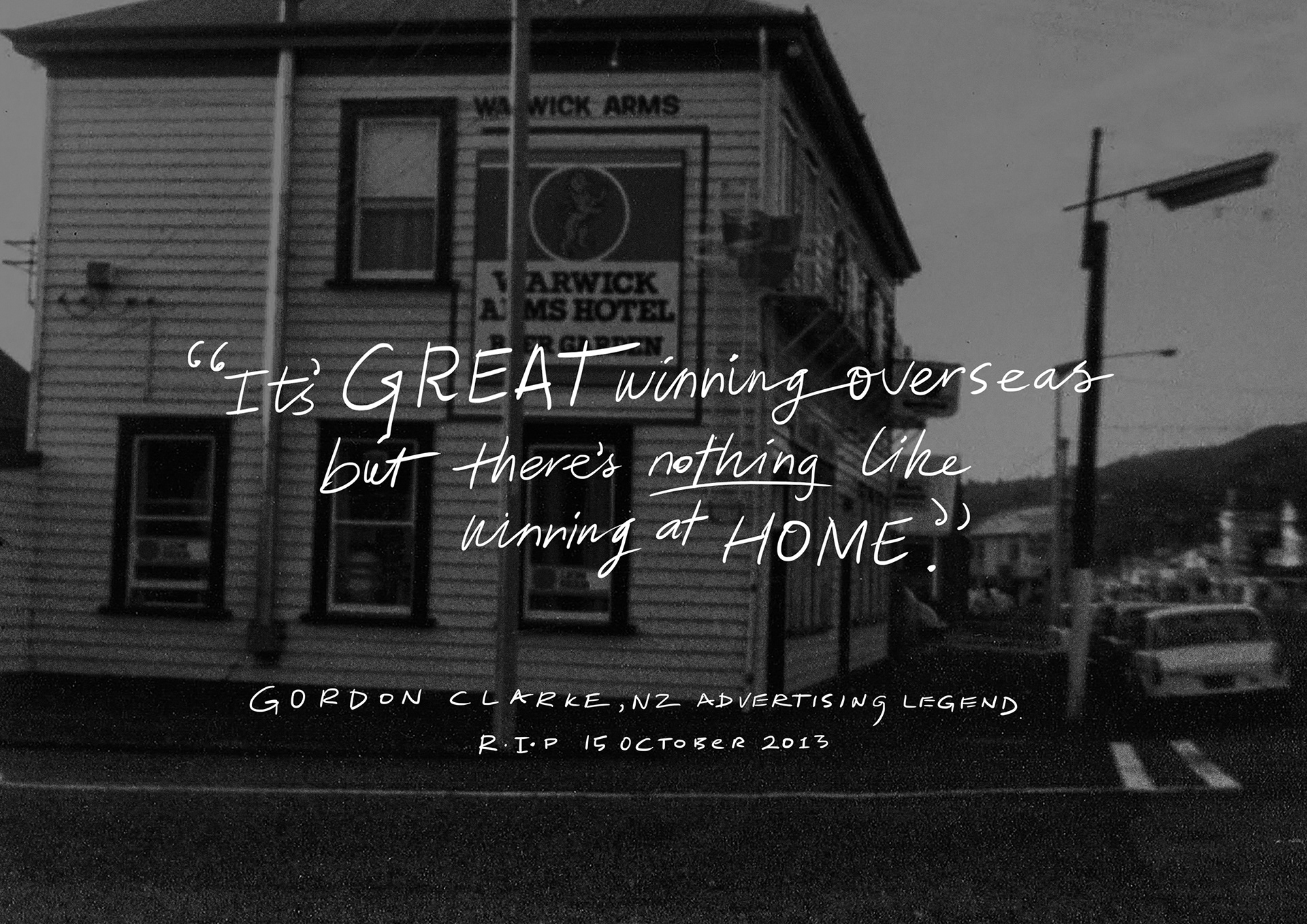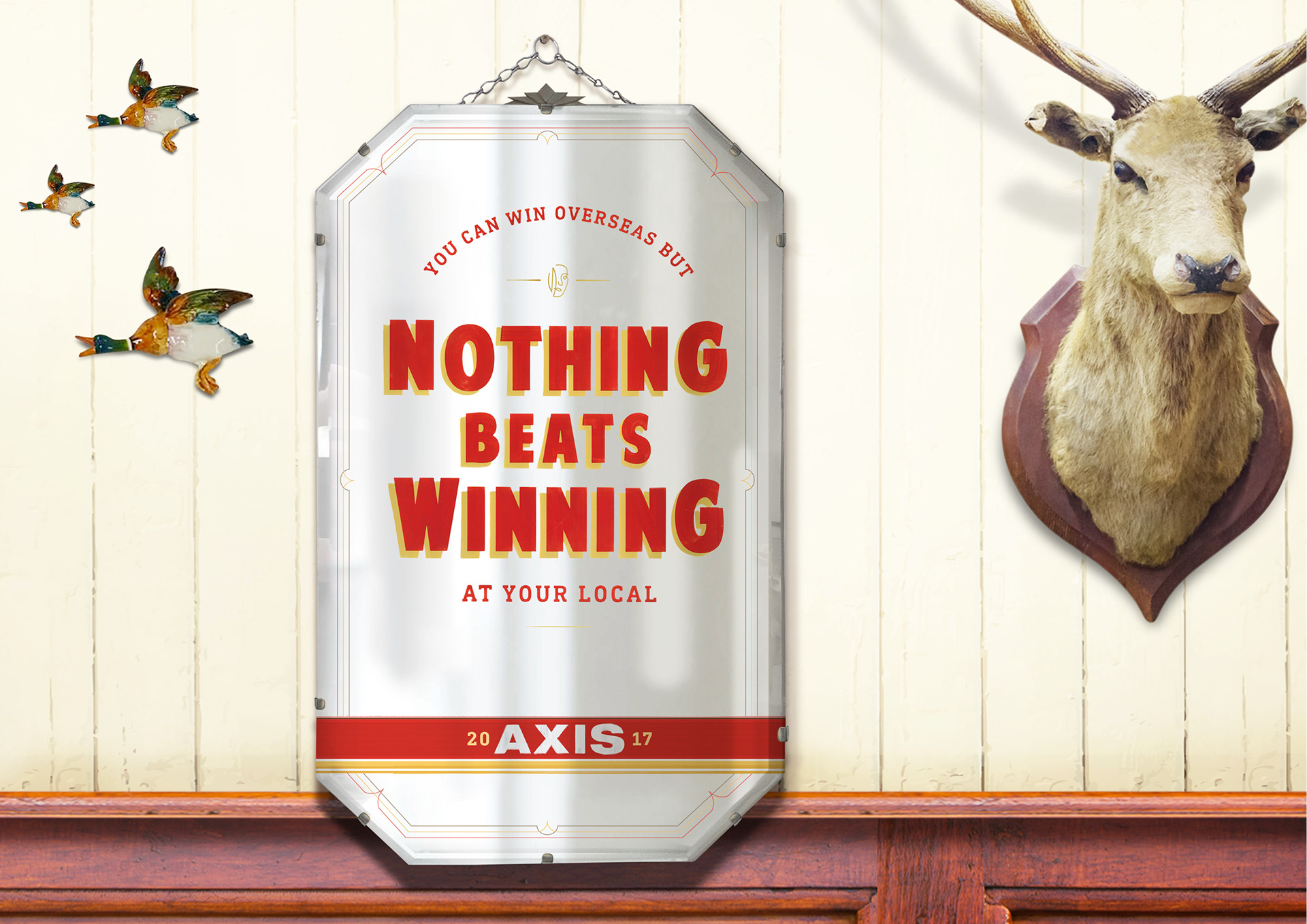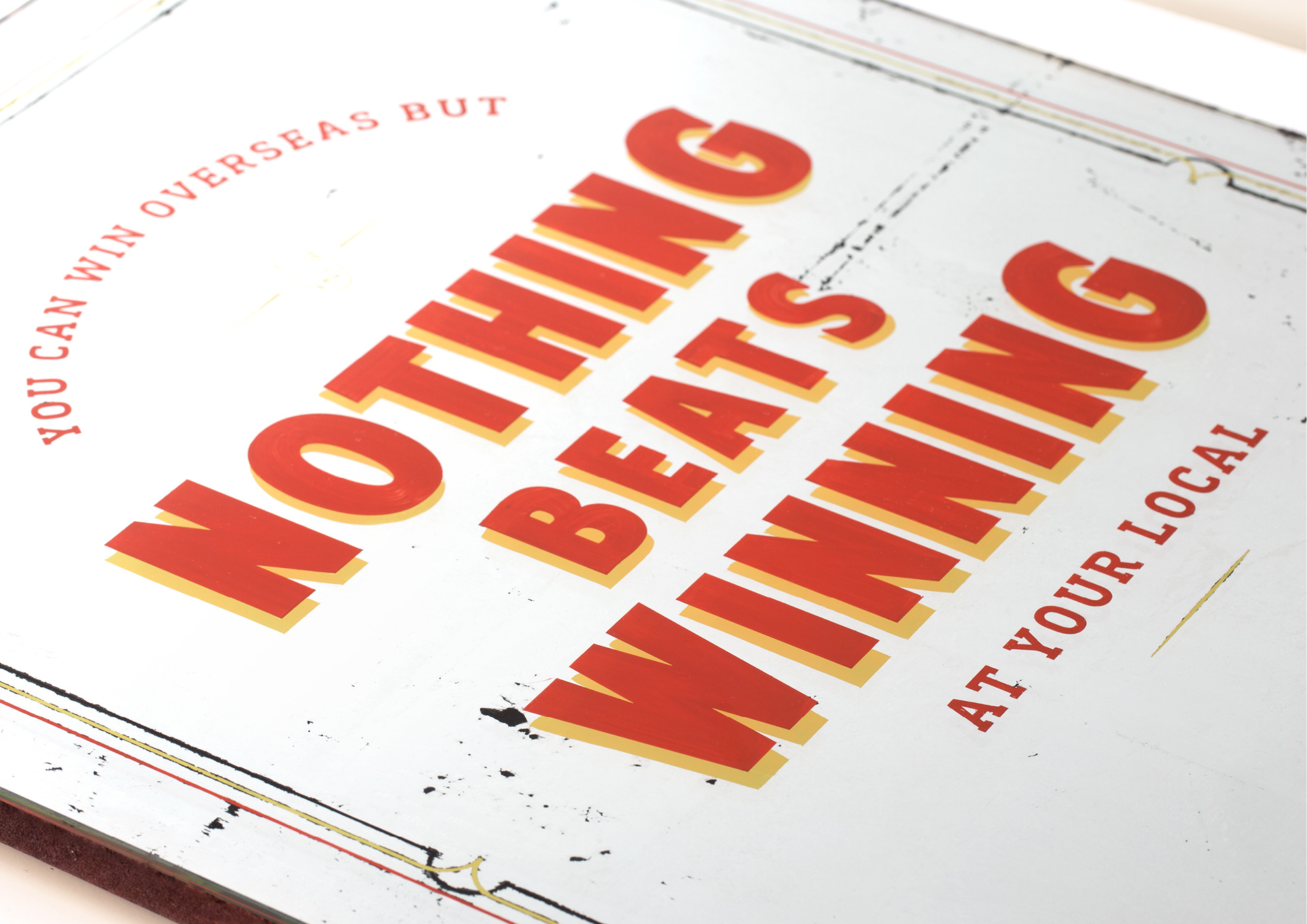 The Comms Council NZ runs the annual AXIS Awards Show.
They recognise creative excellence within the New Zealand advertising industry.
Produce a theme and brand platform for the annual AXIS Awards show and event.
The brand communication should capture the imagination of entrants and drive entries and engagement.
Winning an international award is great, but there's nothing quite like winning at your local award show and celebrating the achievement amongst your peers. AXIS 2017 - Nothing beats winning at your local.
Why Local? One of the best things about AXIS, New Zealand's premiere Advertising Awards, is that it's distinctly Kiwi. Nothing compares to standing up in front of your friends, colleagues and industry rivals, to accept a piece of AXIS metal.
The humble pint, meat-pack raffles, the good old pub quiz, dart boards, a mahogany bar, tongue and groove paneling - all were suggestive of "ya good old local", the down-to-earth kiwi pub where catchups with mates are an intrinsic part of traditional Kiwi culture. These sentiments were translated into collateral and video multimedia at the event show itself. Hand painted typography and logomark, as well as glass pub mirrors and collateral were given a 50's iconic illustration style that gave the event theme a good old 'she'll be right' attitude.
A restrained brand colour pallete allowed for key illustrations to hero next to the tongue and cheek headlines. Raffle style event tickets gave punters a taste of what was to come on the night. The unique ticket doubling as your chance to win an actual 'meat pack' on the night. The programmes cheekily doubled up as coasters at each table setting. A little momento for punters to take home from the night.
A reconstructed bar was at the centre of the stage where punters could partake in a well-earned pint after collecting
AXIS 2017, celebrating advertising excellence (on a good old kiwi level).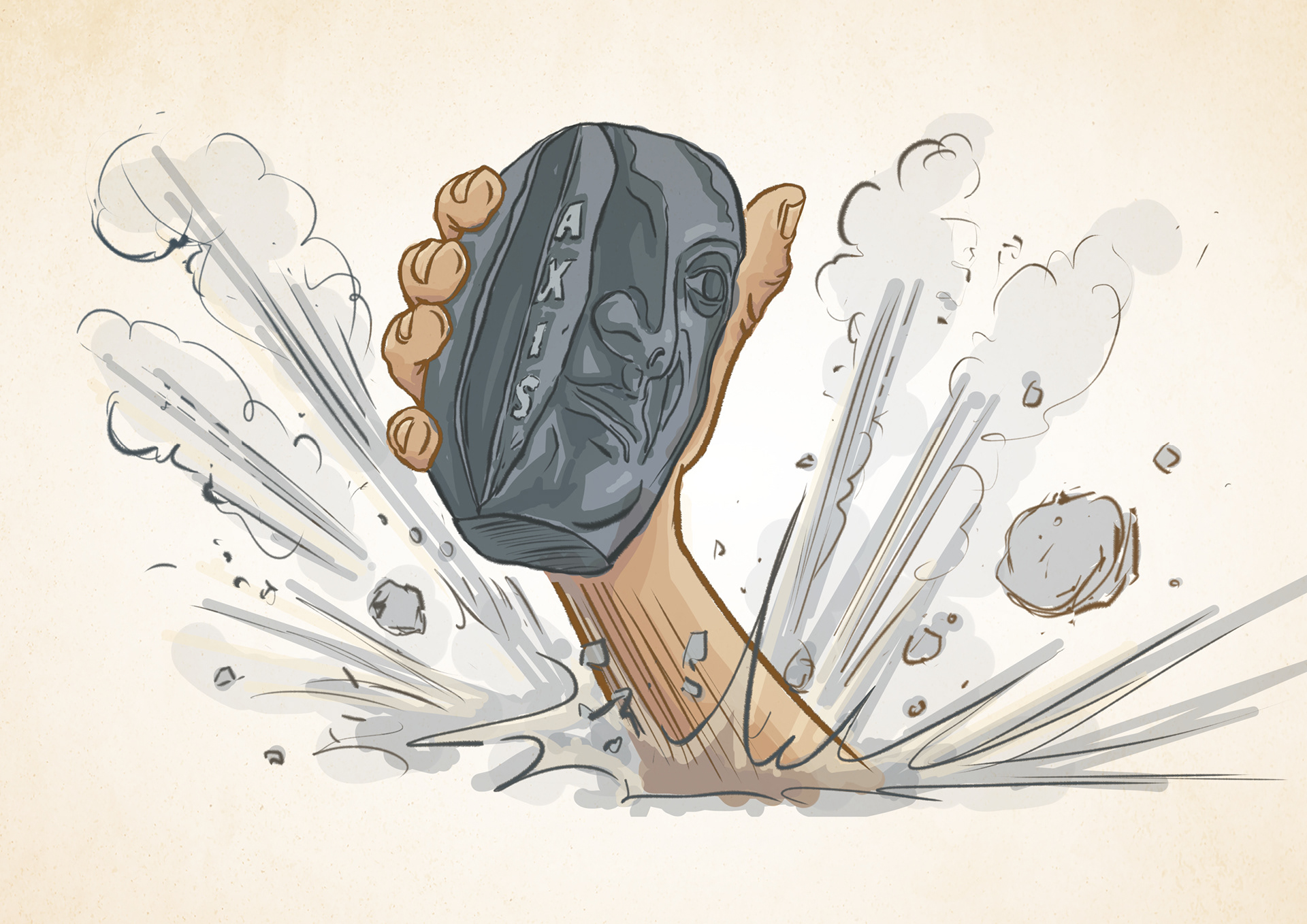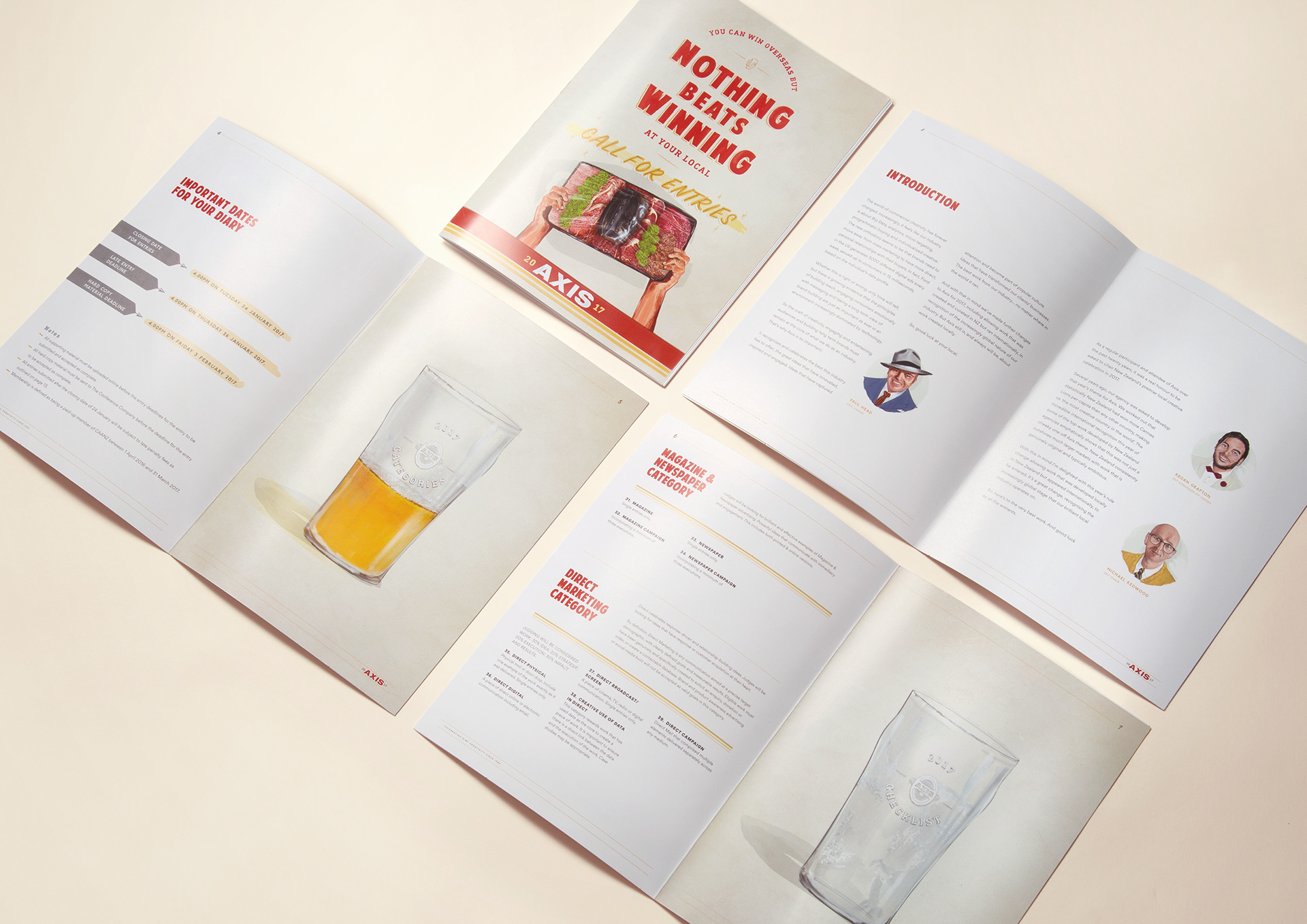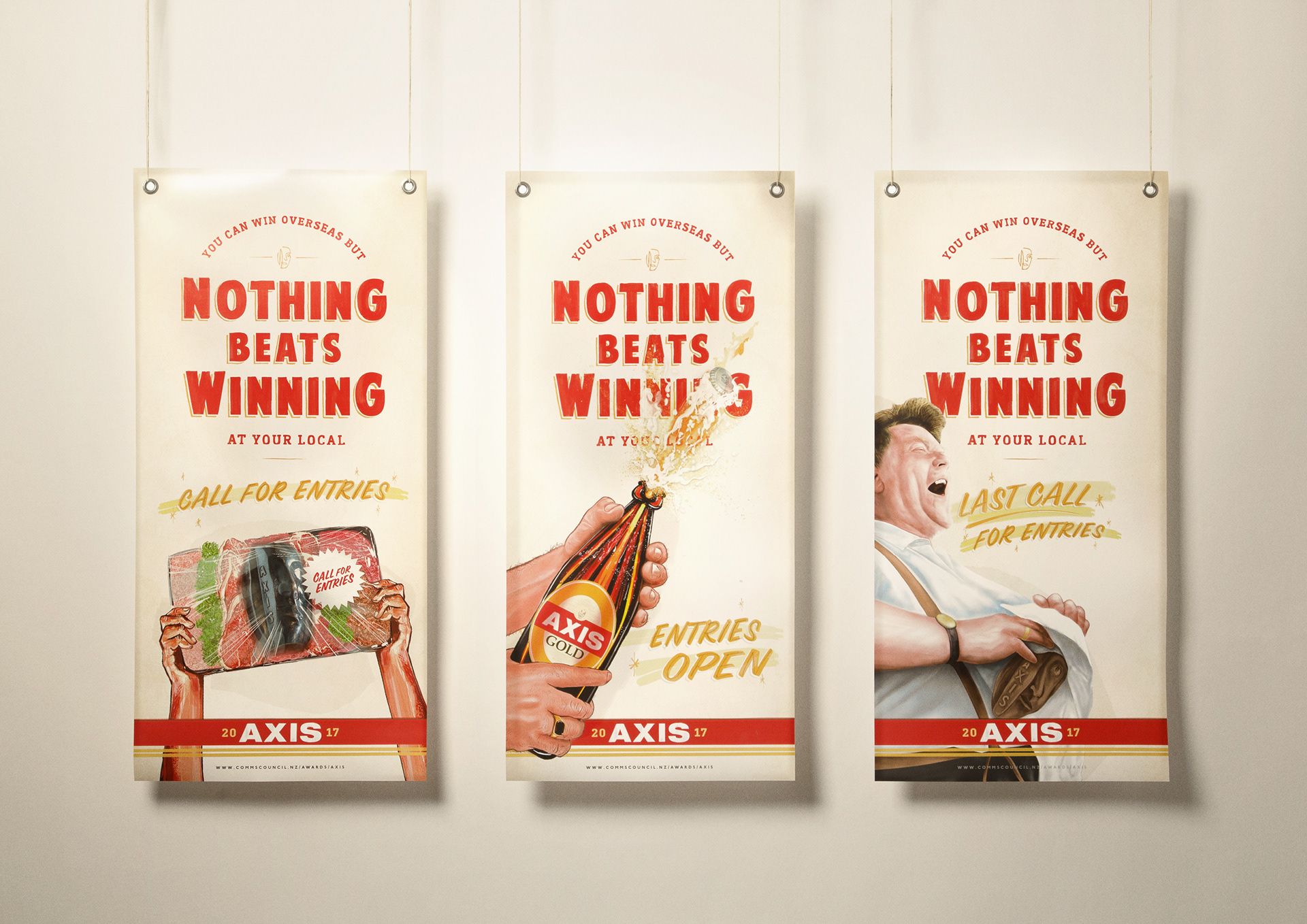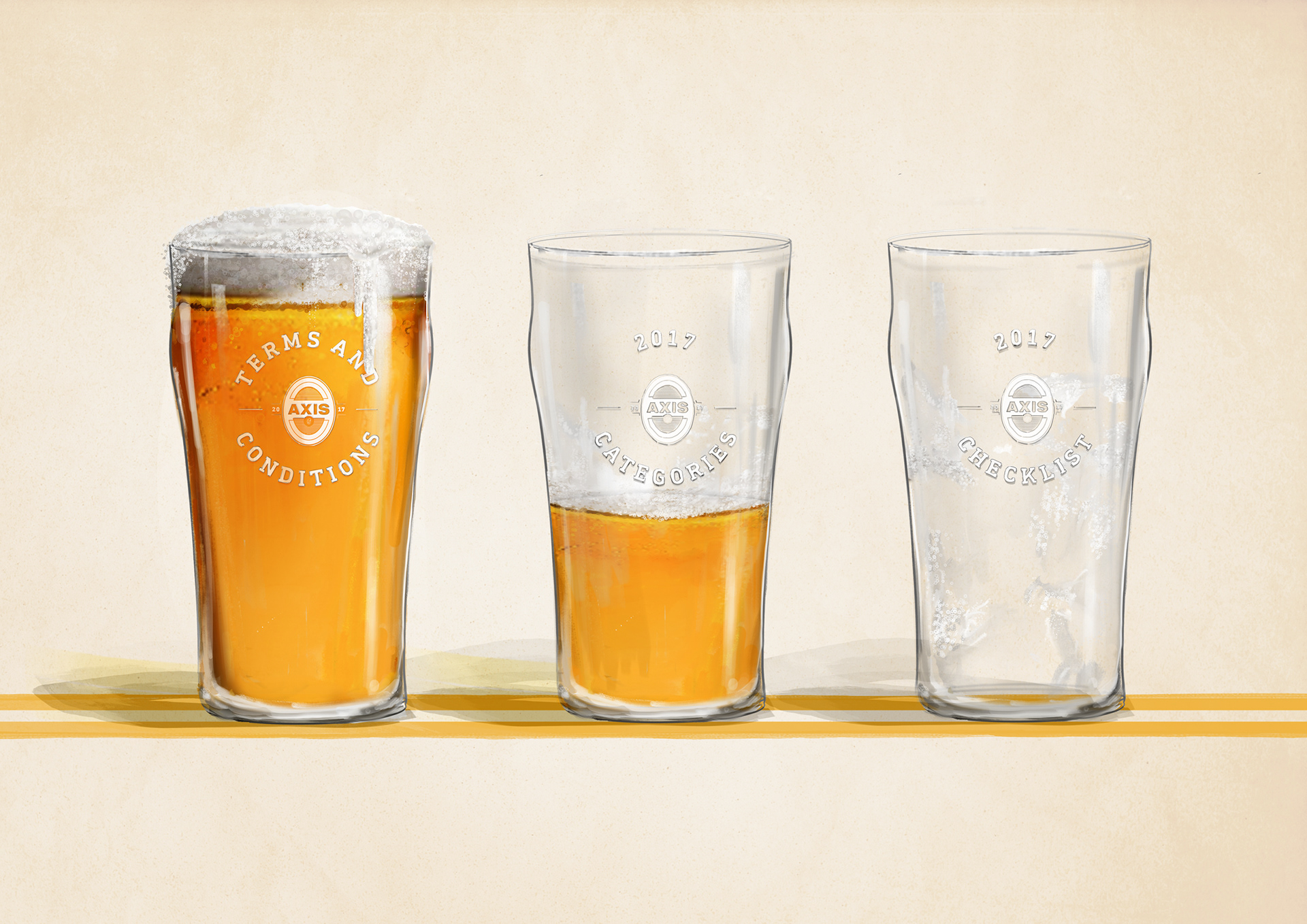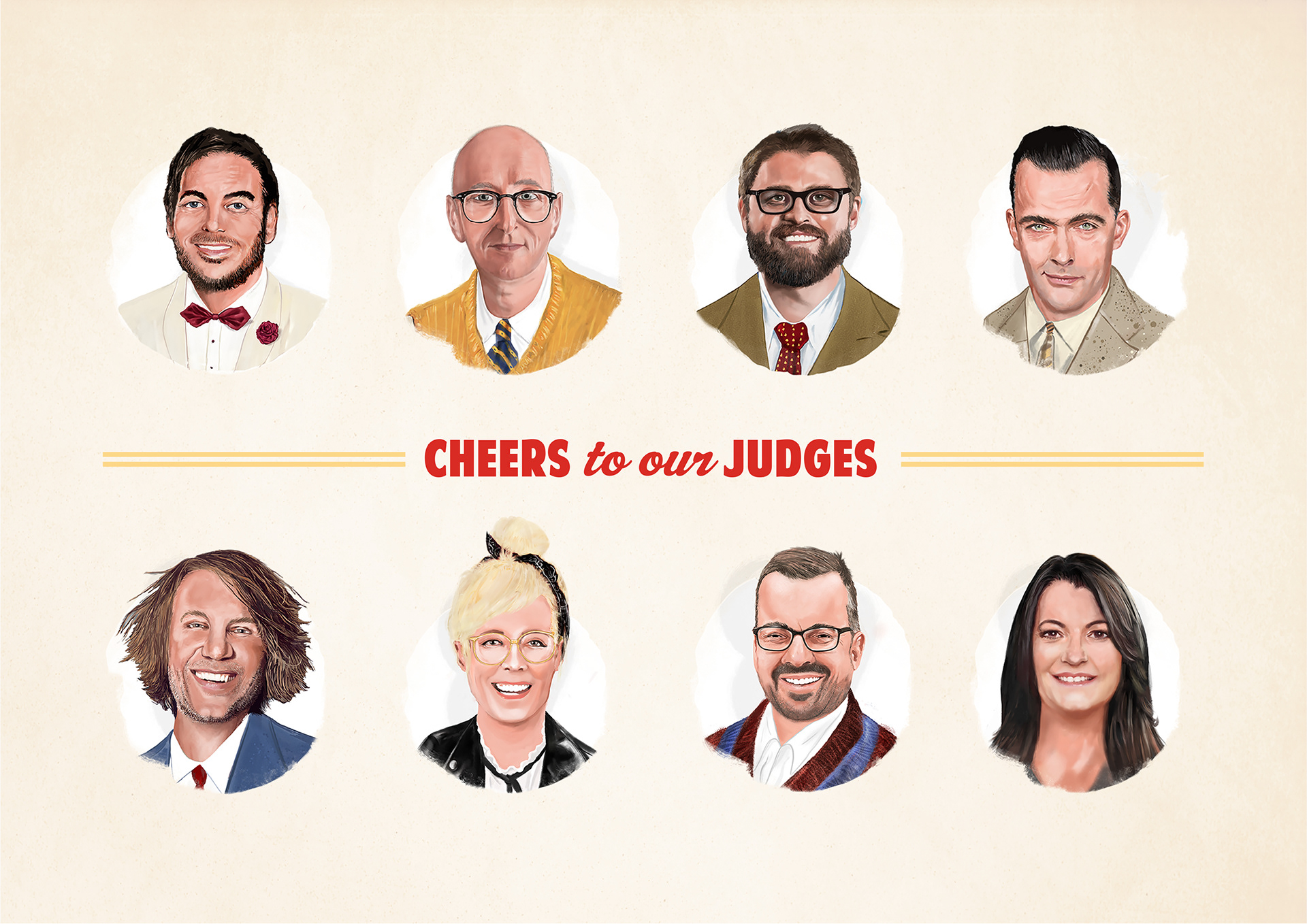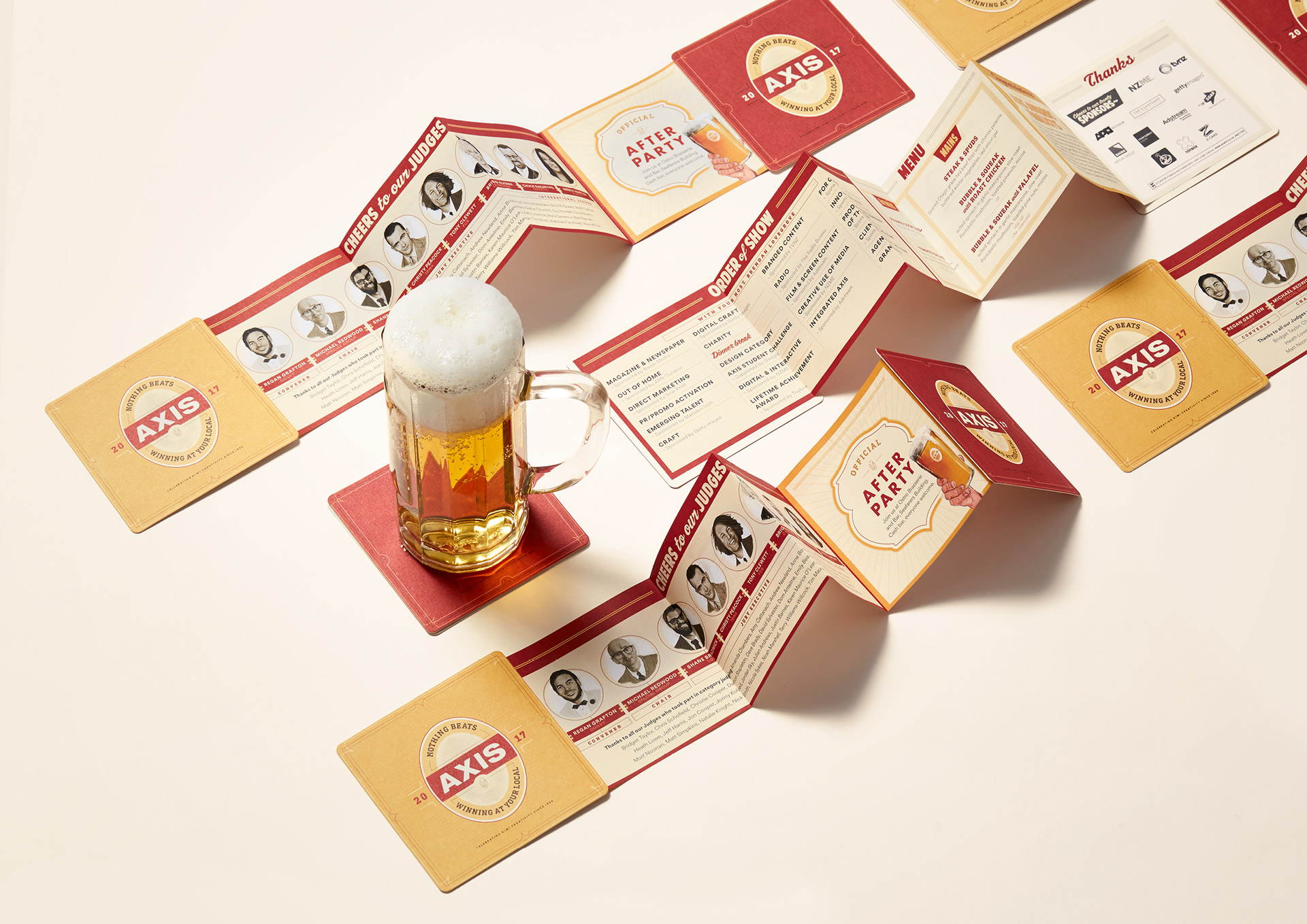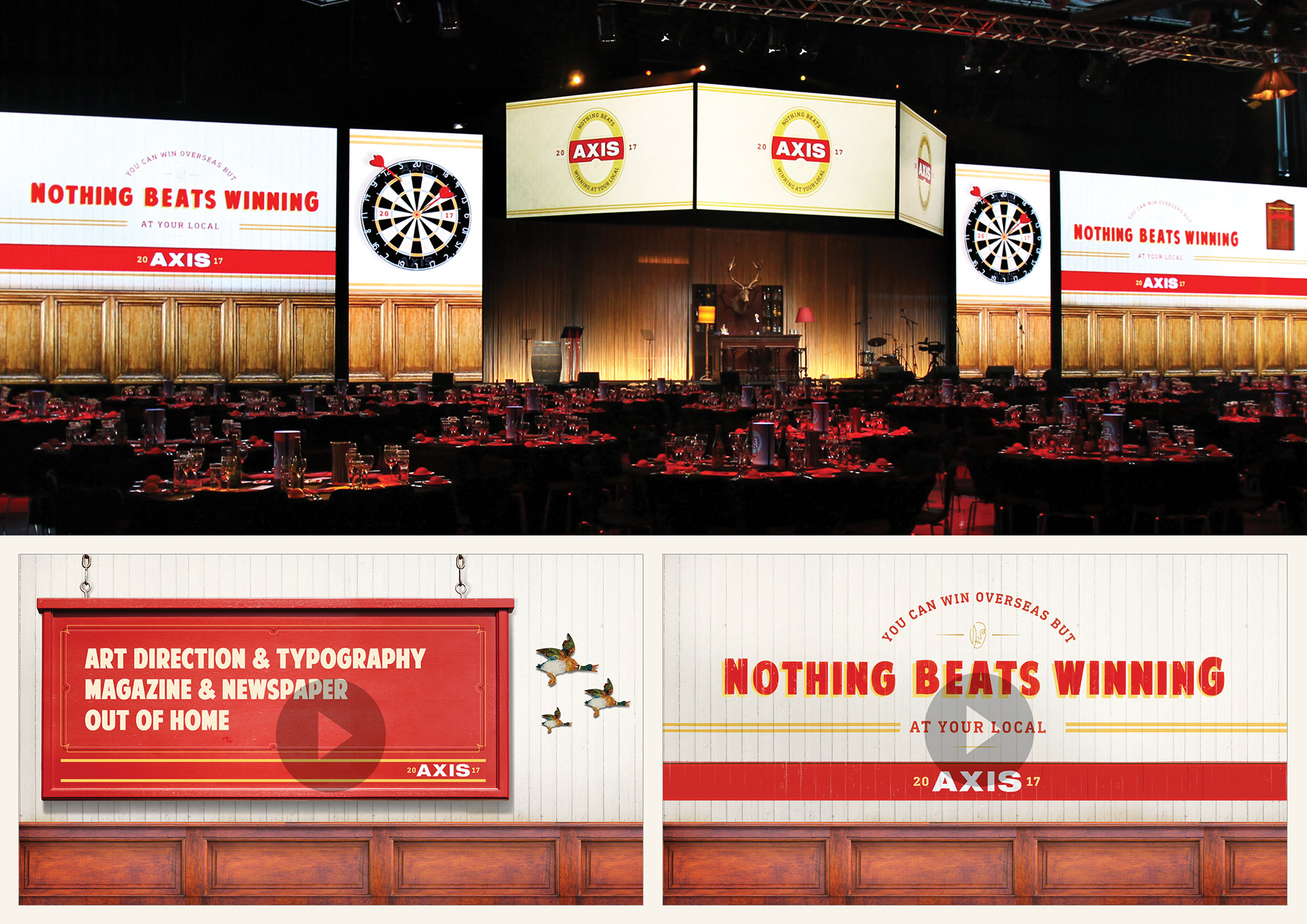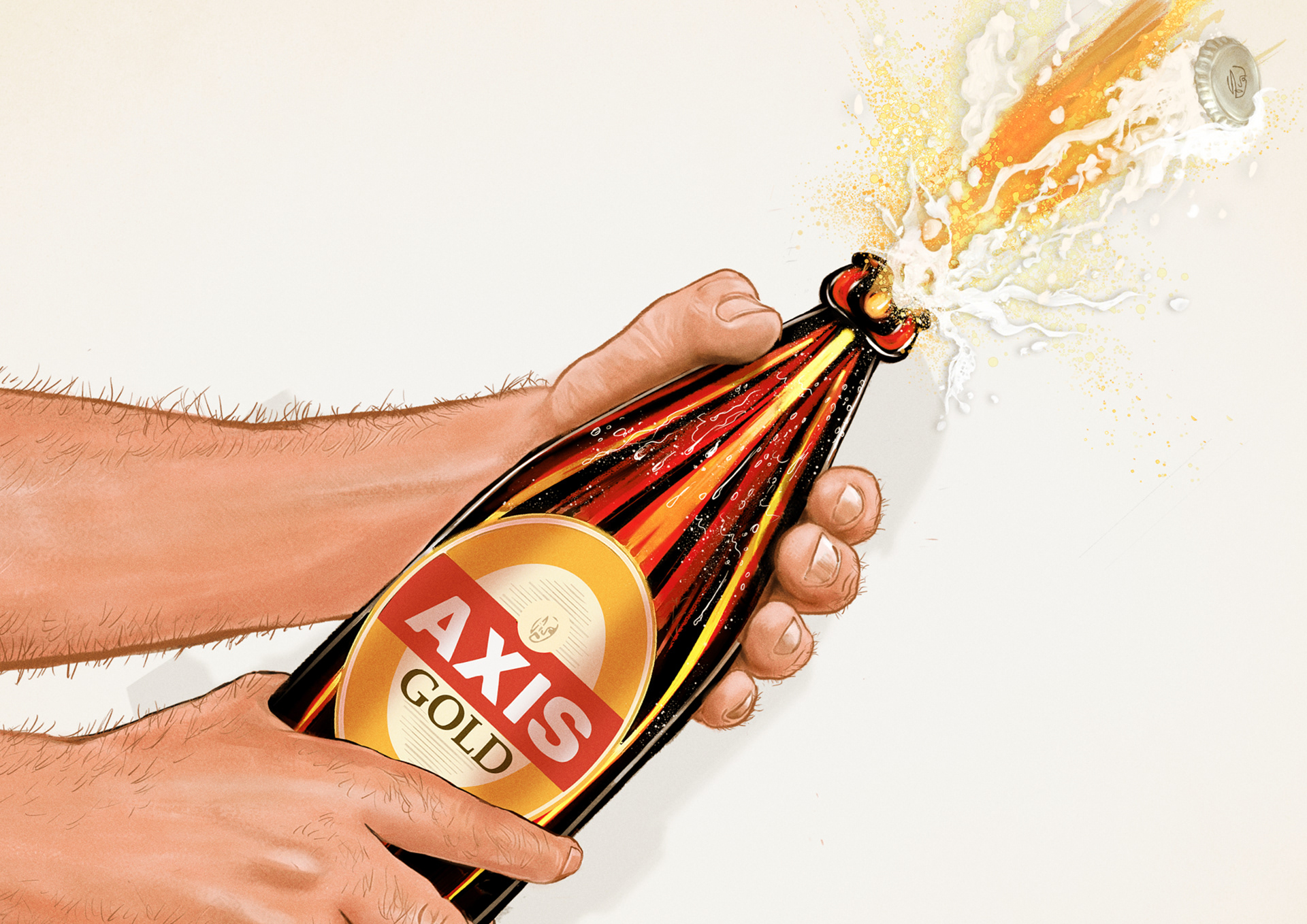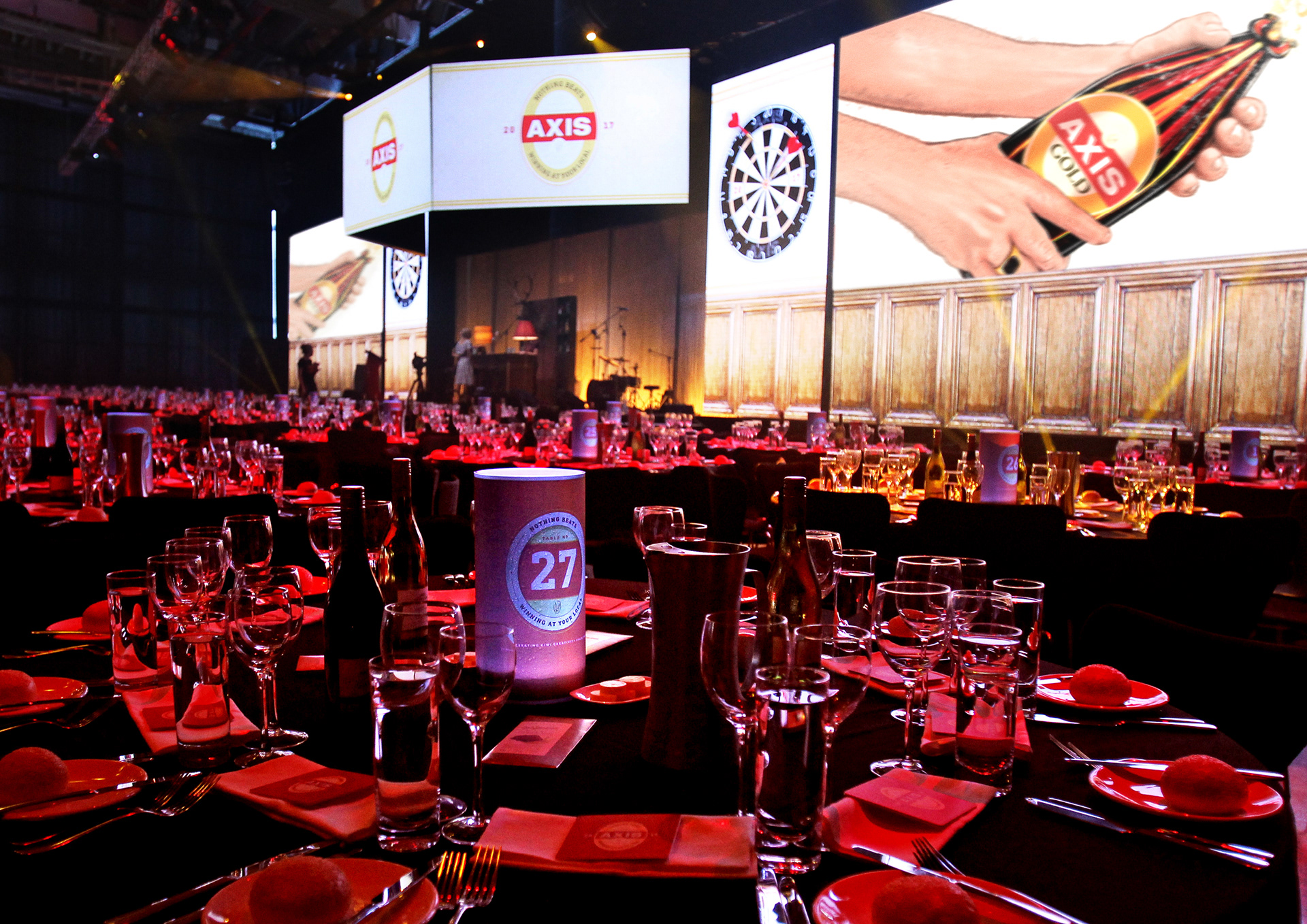 Regan Grafton  Executive Creative Director
Kent Briggs, Sam Henderson  Creatives
Danny Carlsen Senior Designer
Mike Mirfin Illustration
Luke Harvey Studio Photography
Dan Spataru Senior Retoucher
Sam Burton

Signpainting