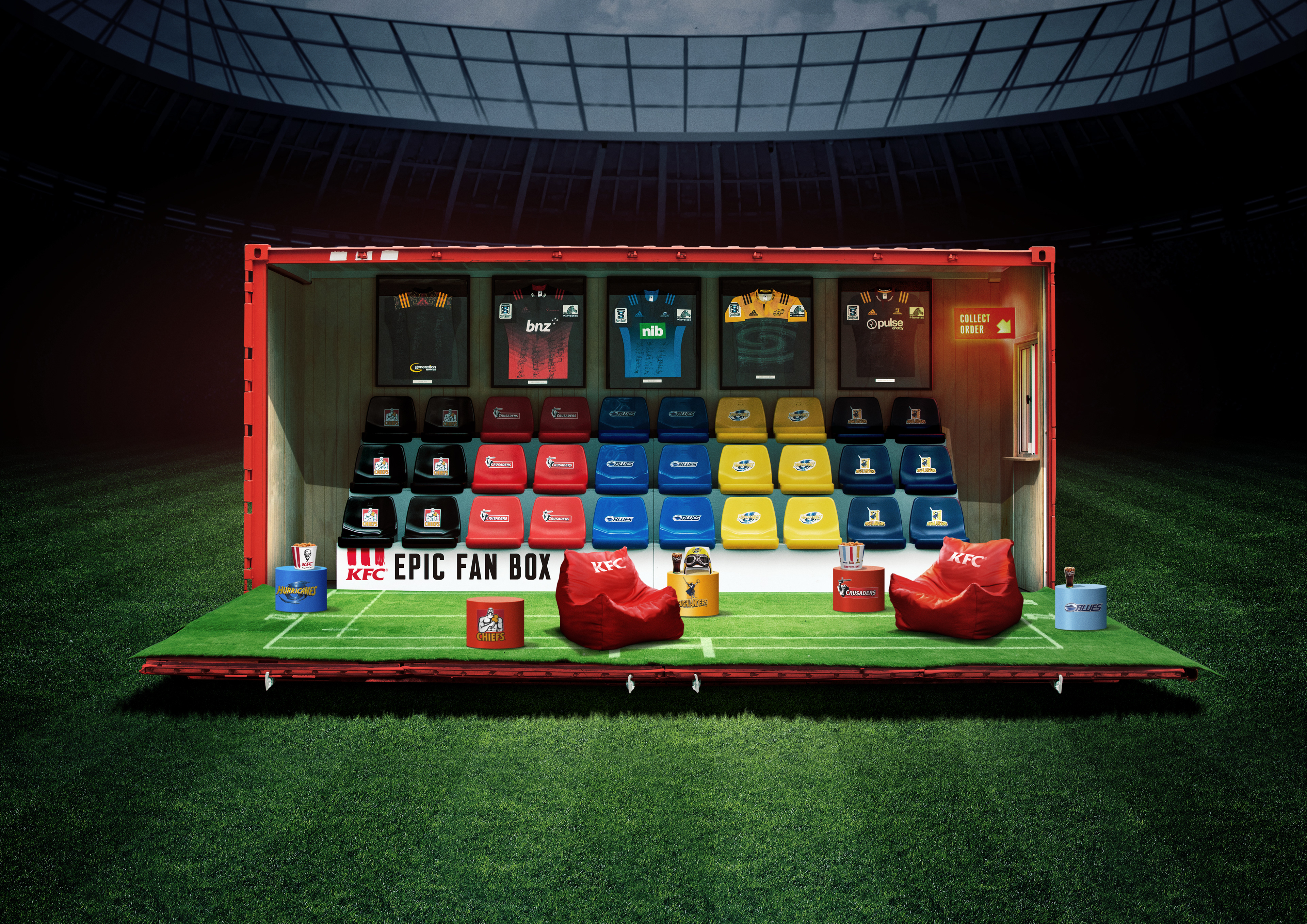 Brief
Create an experience for the fans demonstrating that KFC really understands what makes Super Rugby fans tick.

Idea

We love rugby,

We love the best seat in the house.
We brought all this good stuff together to create the 'Epic Fan Box'.
A sideline 'KFC rugby experience'. A fully kitted out shipping container made into a fan box, that could be won by

ultimate Super Rugby fans. Travelling to stadiums up and down the country, it gave some lucky punters the best

seat in the house. Fans also had the opportunity to win the grand prize: the Epic Fan Box set up for a big games,

at their own backyard.

This portable club-house style stadium seats up to 40 hustling, bustling rugby fans. With a hydraulic fold down

side it creates a mini-covered-stadium-feeling.
For sideline games there was an unobstructed view for spectators.

For the home fan winner, it came with a massive 1.5m X 2.3m projection screen for the ultimate backyard viewing

experience, making it feel as if you were right on the sideline.
We know rugby fans love to wear war-paint in their team colours, so the hand painted signage on the container

paid homage to this.
The signage provided a clear celebratory partnership with KFC and the fans with the copy

line 'For the Fans'.  Each of the 5 rugby franchises colours and logos were represented on the stadium seating,

creating a VIP experience for every diehard fan.
When at the rugby, fans need feeding! A delivery window was built in the container for bucket loads of hot KFC

to keep them replenished. The 'Collect Order' light came on when the food was ready. 
To complete the experience, for the fans added comfort, the flooring was clad in a plush, comfy, rugby field rug.
We provided an experience that every ultimate fan wanted. On the edge of your seat, in the best seat in the house.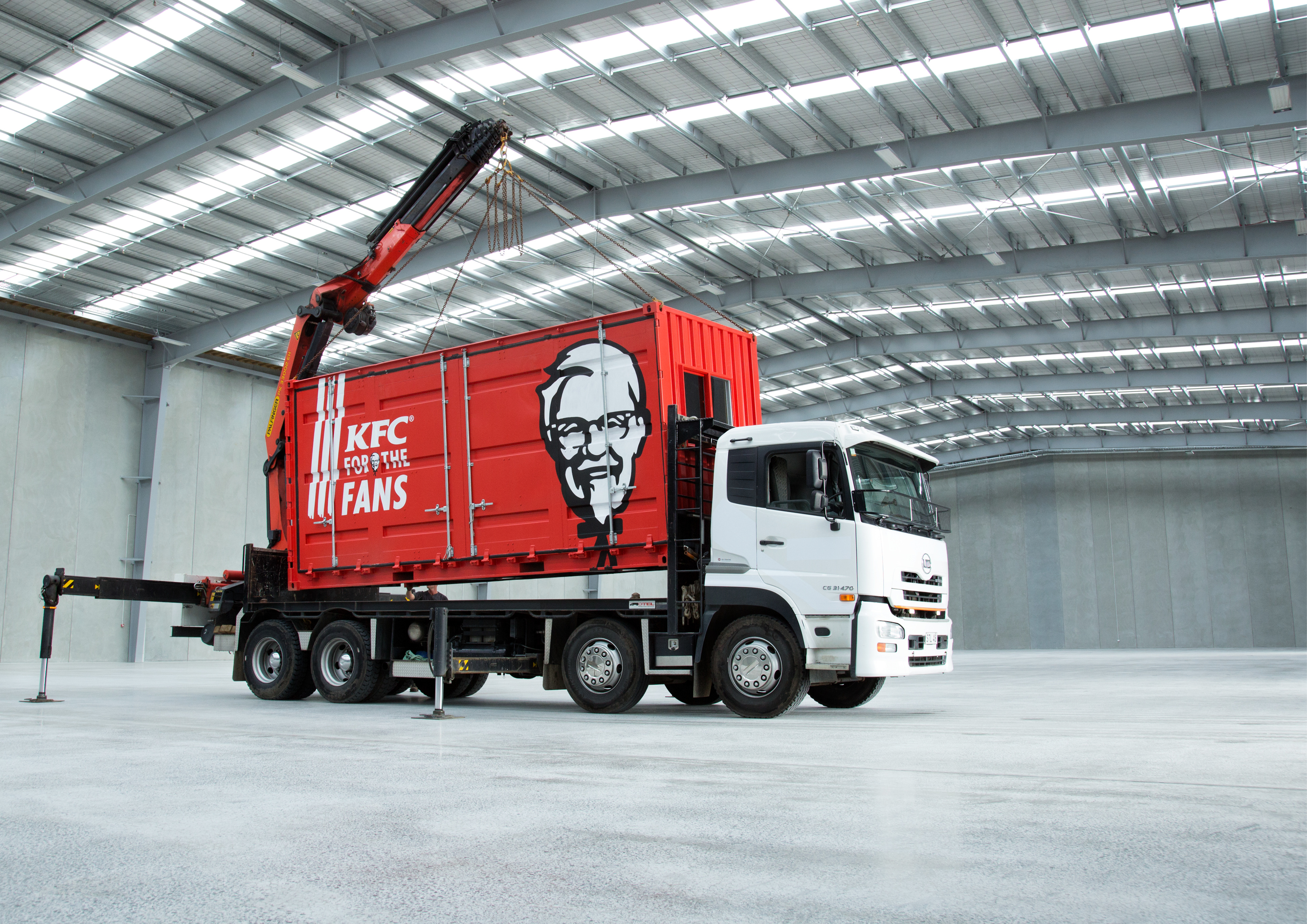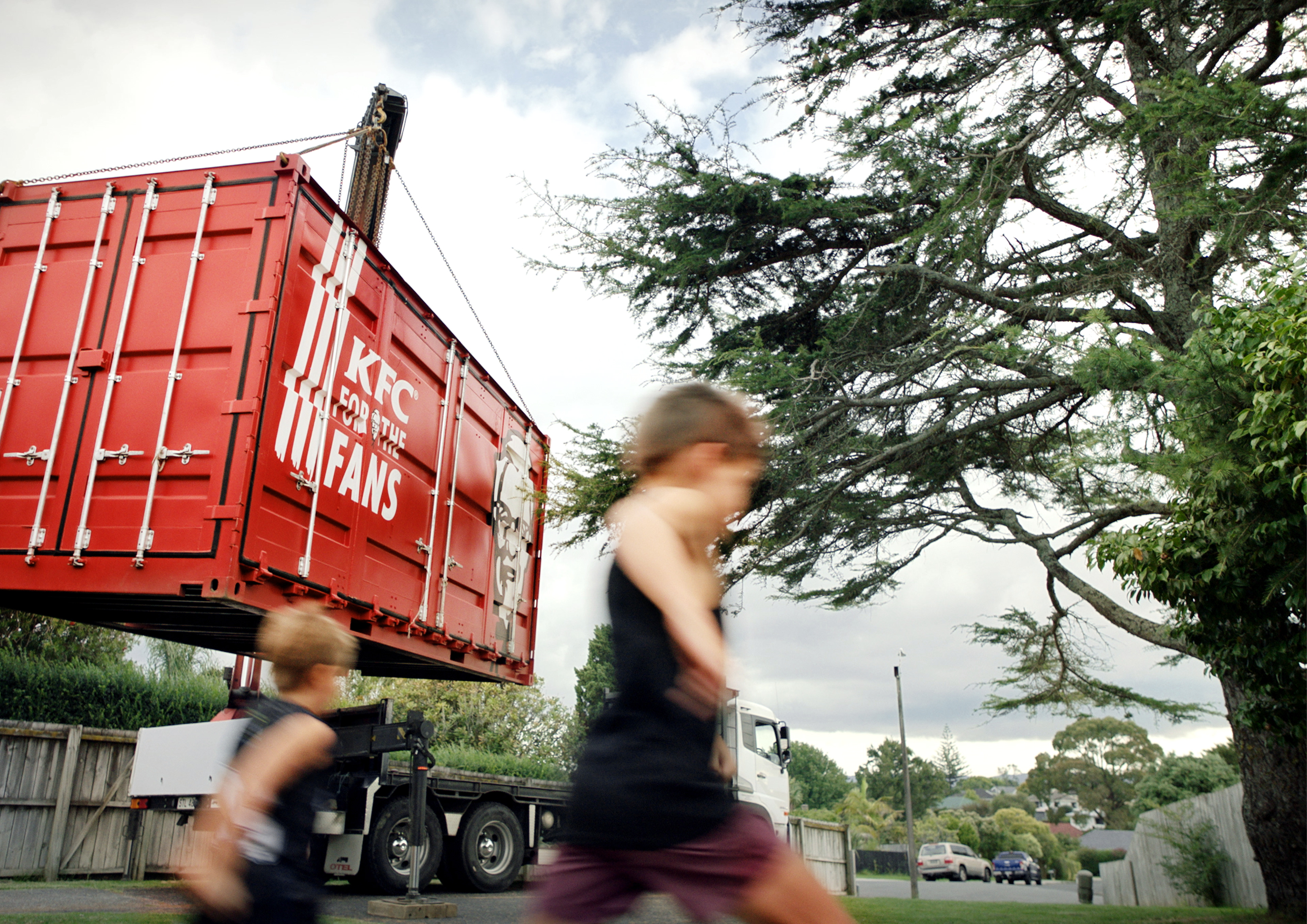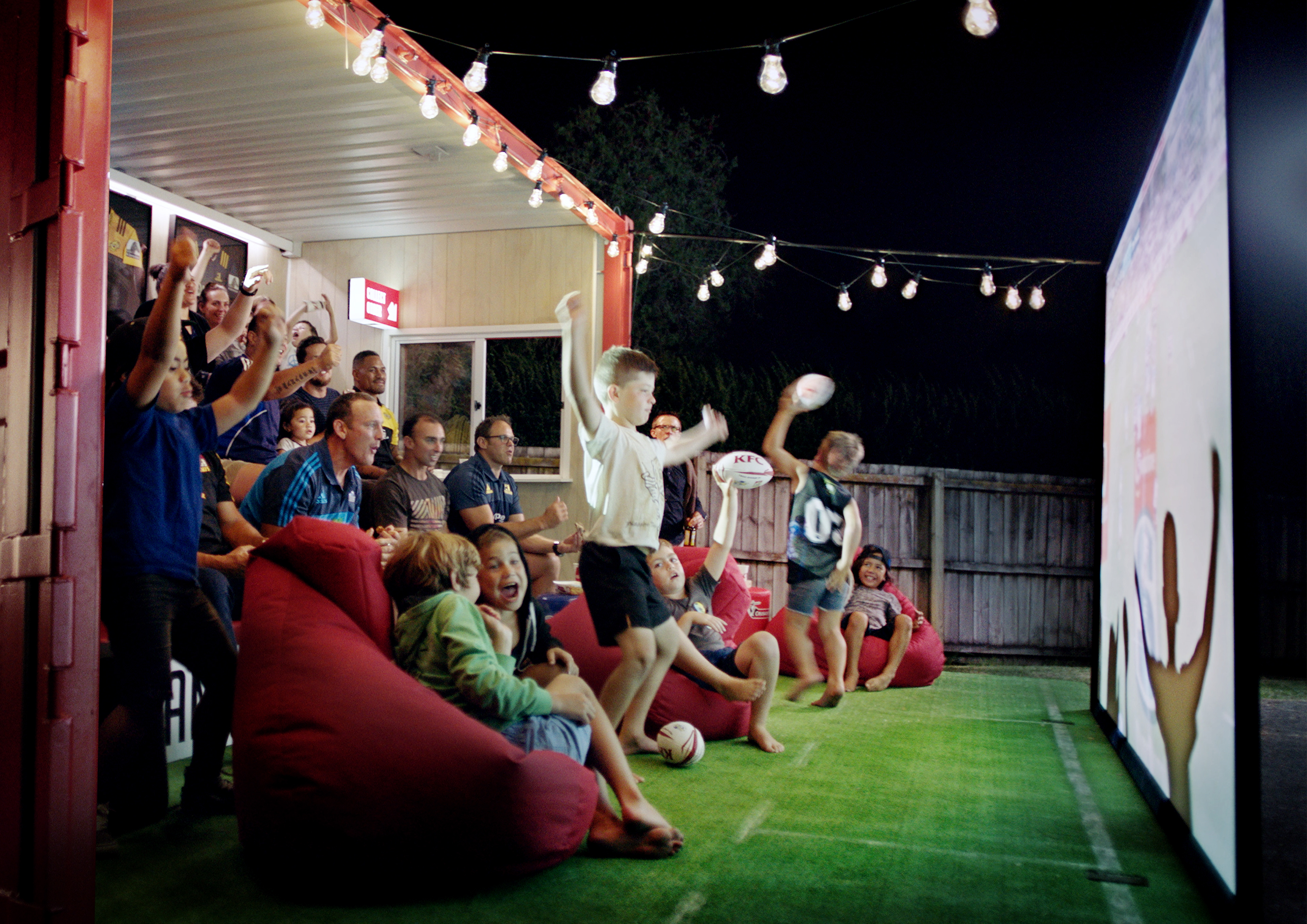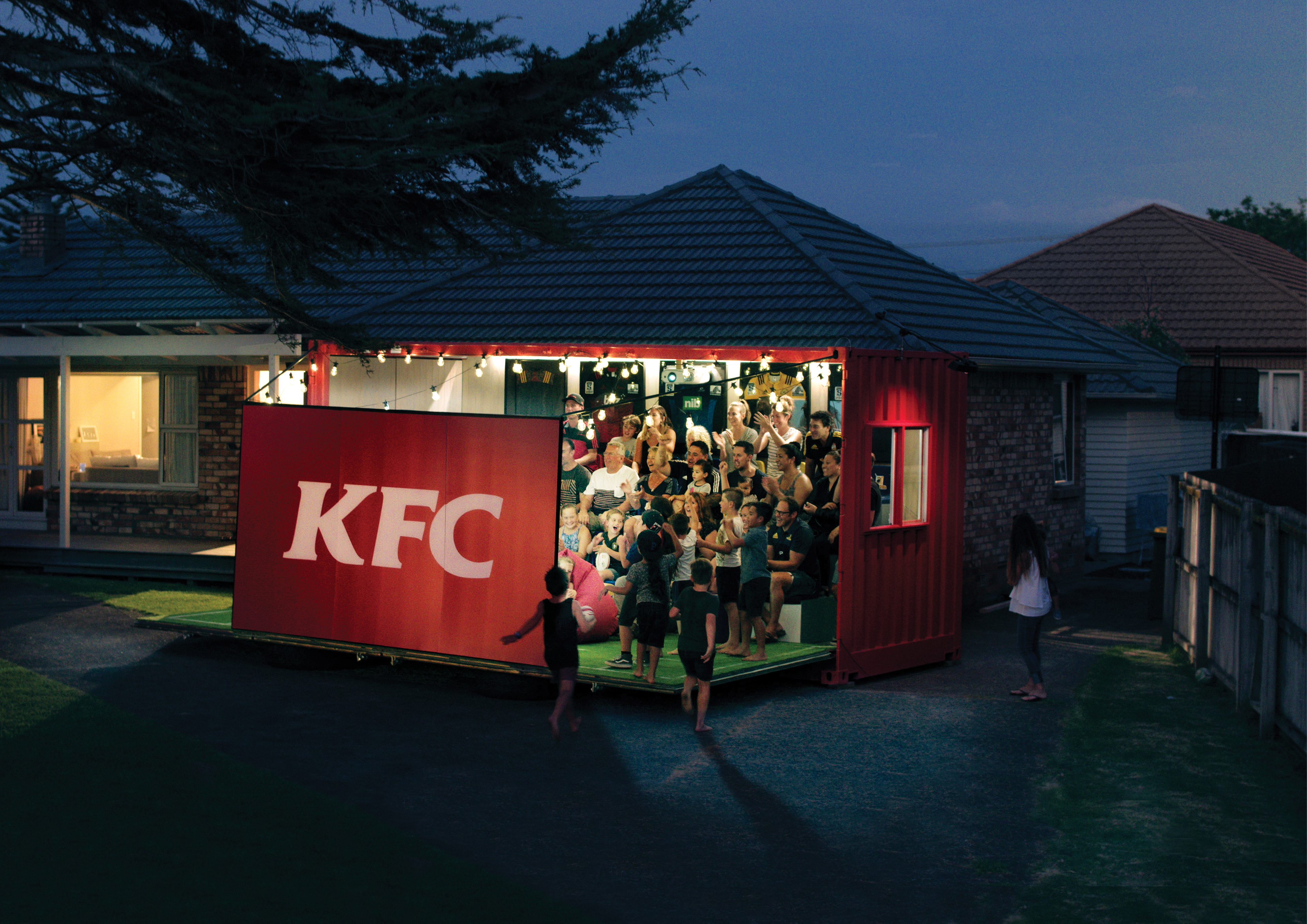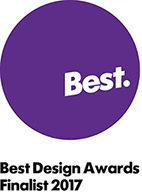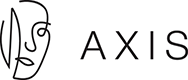 F I N A L I S T   A X I S   2 0 1 8
Environmental Design
Peter Wujkowski, Gaelyn Churchill
Creative Team
     Danny Carlsen   
Senior Designer
Theo Leach  
Photography
Tim Parsons   
Director, Exposure NZ
Dan Spataru  
Senior Retoucher